Roasted Tomato & Goat Cheese Sourdough Crostini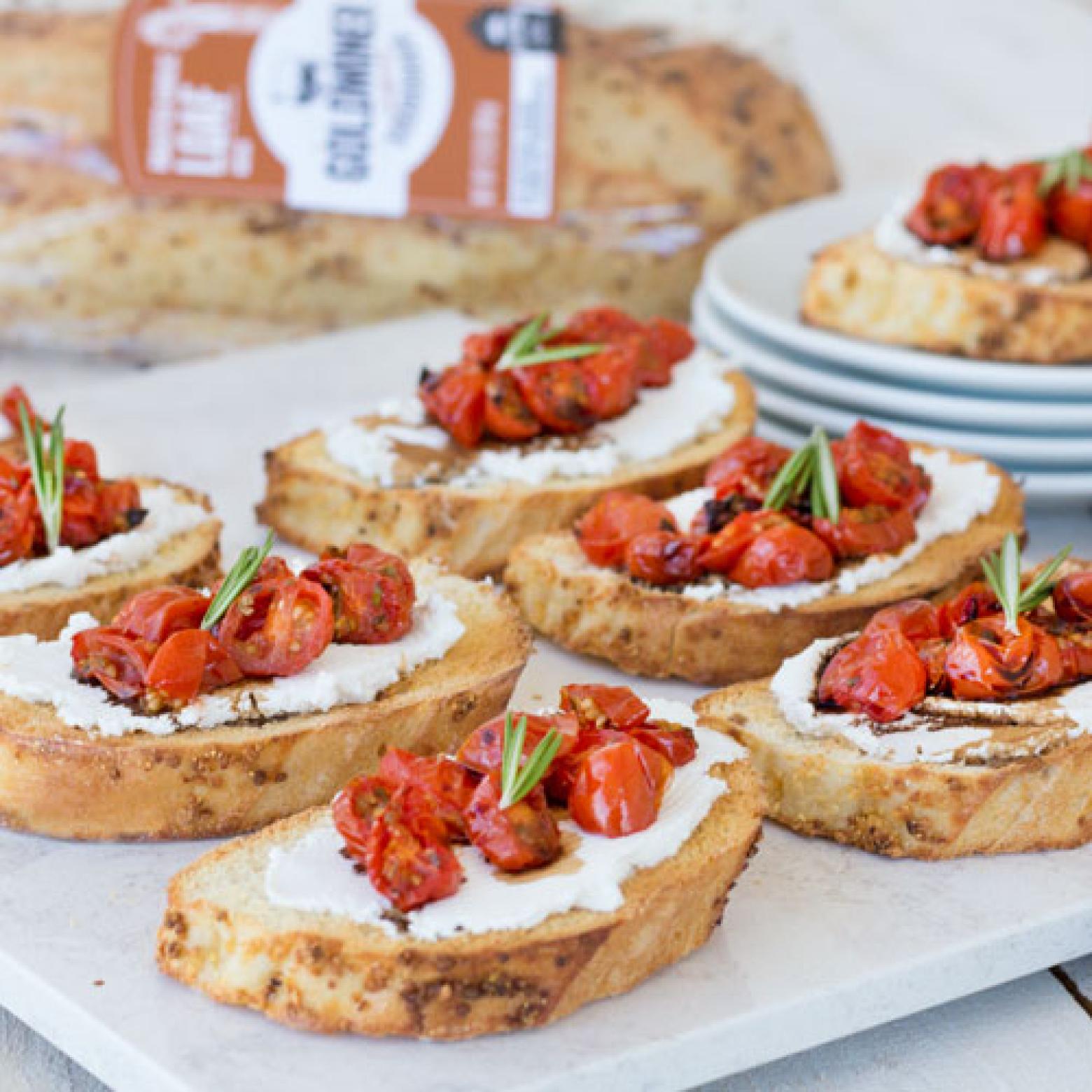 Ingredients
1 California Goldminer® Sourdough Roasted garlic loaf, sliced into ½-inch rounds
1 tsp. dried oregano
2 cups cherry tomatoes, sliced
1 tsp. fresh rosemary, minced
1 tbsp. olive oil
1 tbsp. butter
5 oz. spreadable Goat cheese
Salt and pepper, to taste
2 tsp. balsamic vinegar
Directions
Preheat oven to 450ºF. In a large mixing bowl, toss together tomatoes, rosemary, oregano and olive oil. Transfer mixture to a 9x13-inch baking dish, and roast for approximately 20 minutes.
Place sliced bread on a lined baking sheet. Spread tops with butter, and bake until golden brown (approximately 5 minutes).
Remove bread from oven and top each slice with Goat cheese and roasted tomatoes. Season with salt and pepper, drizzle with desired amount of balsamic and enjoy!