Chicken Barley Soup Sourdough Mini Boules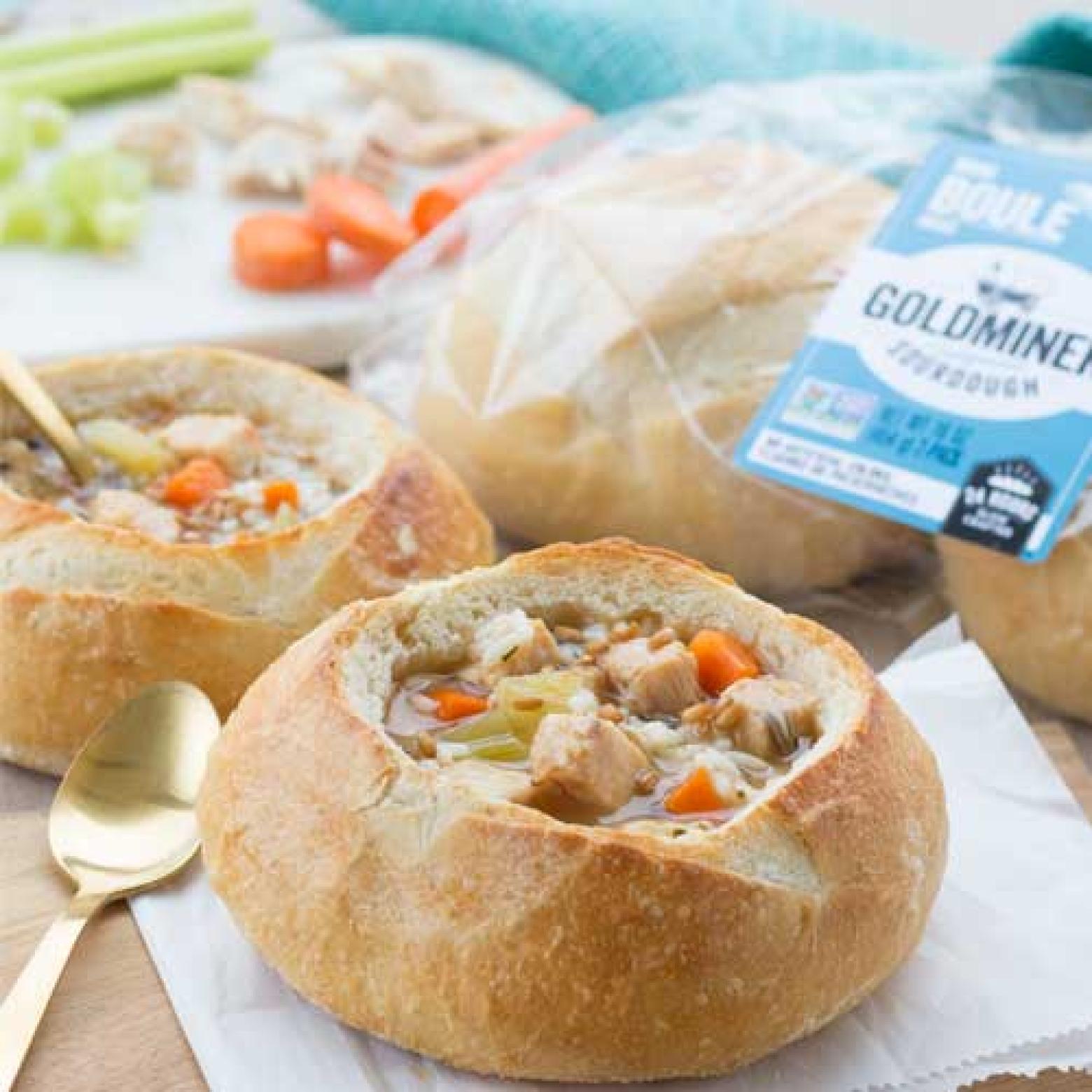 Product Image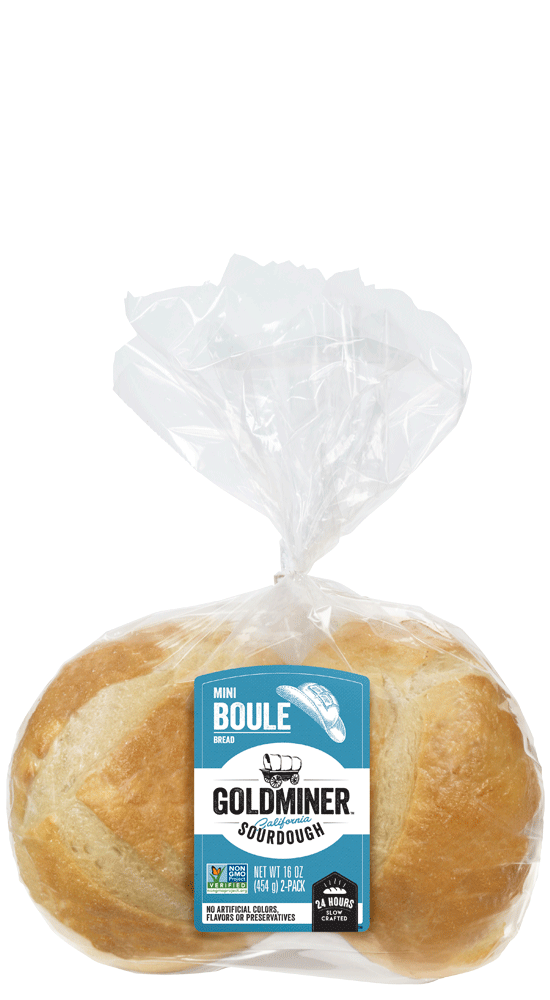 Subtitle
NET WT 16OZ (454 g)
Allergens
CONTAINS WHEAT. MAY CONTAIN SOYBEAN, EGGS AND TREE NUTS.
Ingredients
ENRICHED WHEAT FLOUR (WHEAT FLOUR, MALTED BARLEY FLOUR, NIACIN, REDUCED IRON, THIAMIN MONONITRATE, RIBOFLAVIN, FOLIC ACID), WATER, ENRICHED WHEAT FARINA (FARINA, NIACIN, REDUCED IRON, THIAMIN MONONITRATE, RIBOFLAVIN, FOLIC ACID), SALT, YEAST.
Ingredients
4 California Goldminer® Sourdough Mini Boule 2-pack
2 tbsp. olive oil
1½ cups carrots, chopped
1½ cups celery, chopped
1½ cups yellow onion, chopped
2 cloves garlic, minced
4 (14.5-oz.) cans low-sodium chicken broth
¾ cup pearl barley (uncooked)
2 bay leaves
1 tsp. dried sage
½ tsp. dried rosemary
½ tsp. thyme
Salt & pepper, to taste
1½ lbs. boneless skinless chicken breast, cooked and shredded
¼ cup parsley, chopped
1 tbsp. lemon juice
Directions
1.    In a large pot over medium heat, heat oil. Add carrots, celery, onion and garlic and sauté for approximately 3-4 minutes. Stir in chicken broth, barley, bay leaves, sage, rosemary and thyme, and season with salt and pepper. Bring mixture to a boil, then reduce heat to low. Cover and simmer until barley is tender (approximately 50-60 minutes). Stir in chicken, parsley and lemon juice.  2.    Preheat oven to 400°F. Cut tops off mini boules and remove filling, leaving a ½-inch-thick wall around the sides and bottom.3.    Arrange mini boules on baking sheet. Fill with soup and heat in oven for approximately 5 minutes. Remove from oven and enjoy.