Irish Sourdough Bread Pudding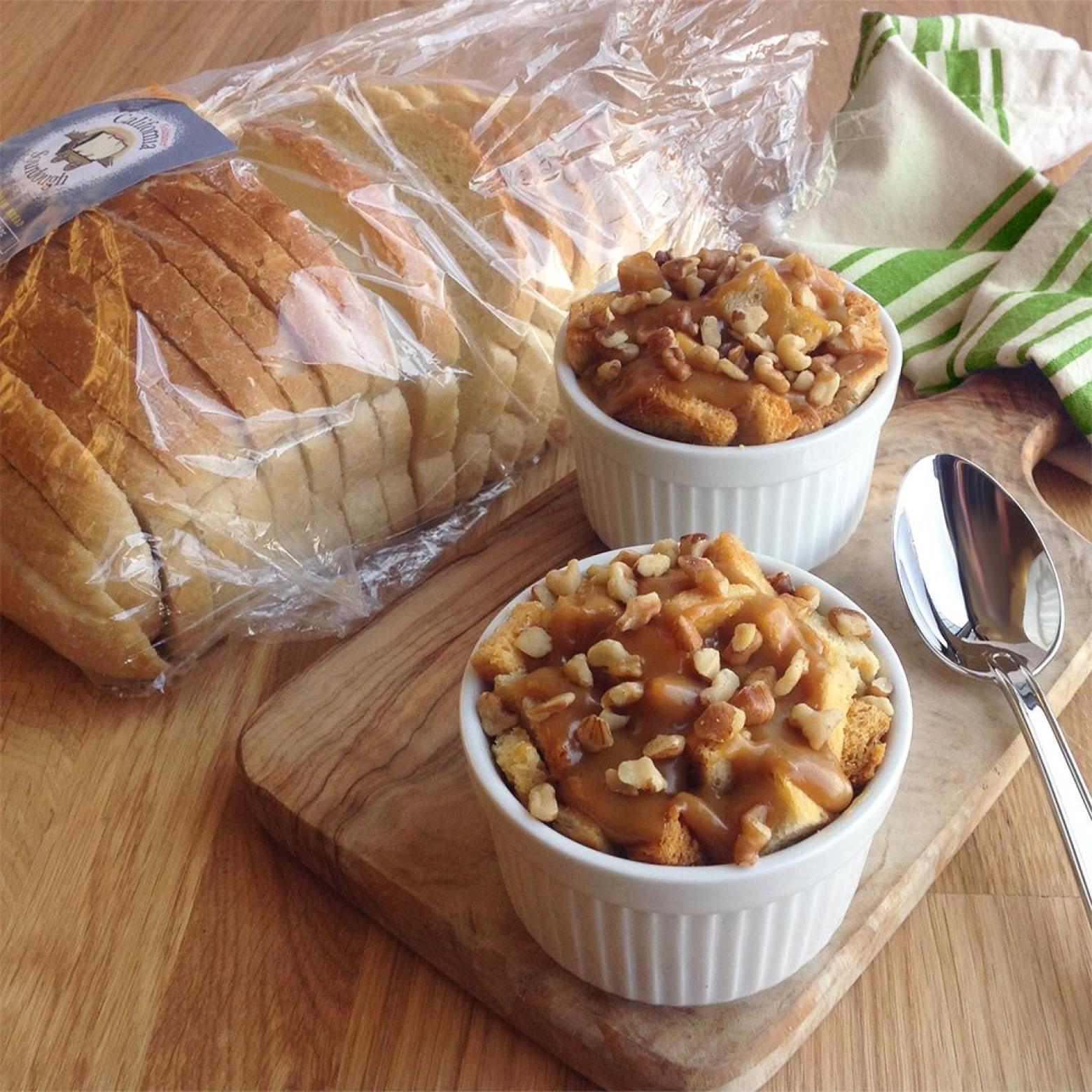 Product Image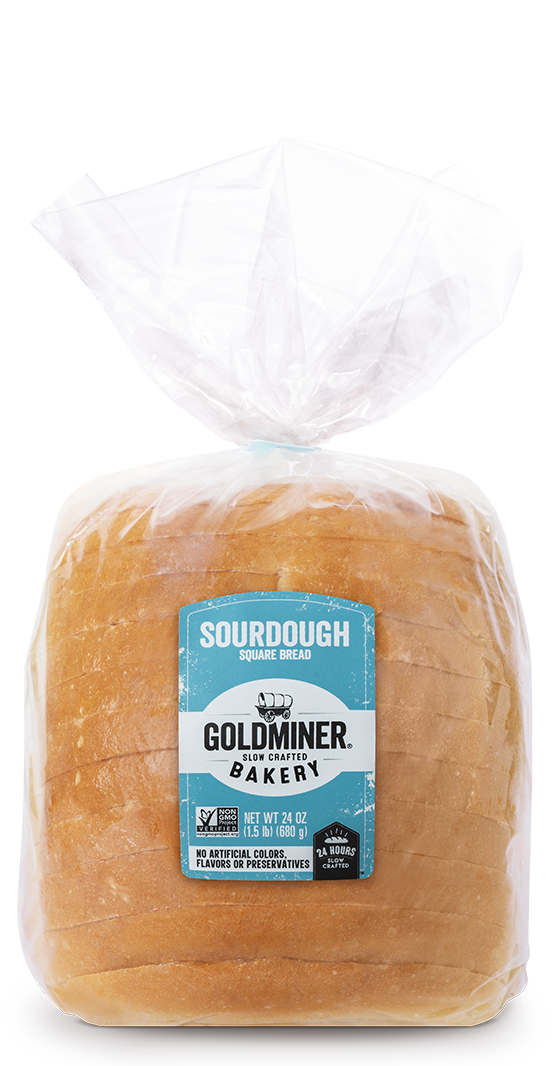 Smart Label
https://www.smartlabel.org/products
Subtitle
NET WT 24OZ (680 g)
Allergens
CONTAINS: WHEAT. MAY CONTAIN SOYBEAN, MILK, EGG AND TREE NUTS.
Ingredients
ENRICHED WHEAT FLOUR (WHEAT FLOUR, MALTED BARLEY FLOUR, NIACIN, REDUCED IRON, THIAMIN MONONITRATE, RIBOFLAVIN, FOLIC ACID), WATER, SALT, VEGETABLE OIL (CANOLA OIL OR SOYBEAN OIL), YEAST, CULTURED WHEAT FLOUR.
Ingredients
4 cups (8 slices) California Goldminer Sourdough Sourdough Square (cut into 1-inch cubes, crust removed)
1 cup Irish Cream liqueur
3 large eggs
¼ teaspoon salt
1½ teaspoons cinnamon
1 teaspoon vanilla extract
3 tablespoons dark brown sugar,
divided
2 tablespoons unsalted butter Irish Cream sauce and toppings
1 cup Irish Cream coffee creamer
1 teaspoon cornstarch
1 jar caramel sauce
¼ cup crushed pecans
Directions
Preheat oven to 325° F. Bring a kettle of water to a boil.
In a large mixing bowl, whisk together Irish Cream liqueur, eggs, salt, cinnamon, vanilla extract and 1 tablespoon brown sugar until blended into custard mixture.
Butter the bottoms of 4 ramekins and sprinkle 1/2 teaspoon of brown sugar into each.
Place one layer of sourdough bread in bottom of each ramekin. Pour over some of the custard mixture and press liquid into bread until it's fully soaked. Keep repeating with layers of sourdough and custard to fill ramekins. Sprinkle tops with brown sugar.
Place the ramekins in a baking dish and fill dish halfway with boiling water. Bake for 30-40 minutes or until the bread pudding is golden and firm.
To Make Irish Cream Sauce:
In a medium saucepan, bring the Irish Cream coffee creamer to a simmer over medium-low heat.
In a small bowl, take 2 tablespoons of the hot creamer and whisk with the cornstarch. Whisk this slowly into the cooking creamer and continue to simmer and stir until it begins to thicken. Remove from the heat and continue to stir. While the sauce is still warm, strain and set aside for serving.
Bread pudding is best served warm with a drizzle of caramel sauce, Irish Cream Sauce and a sprinkle of crushed pecans.