Sourdough Bread Bowl French Onion Soup Dip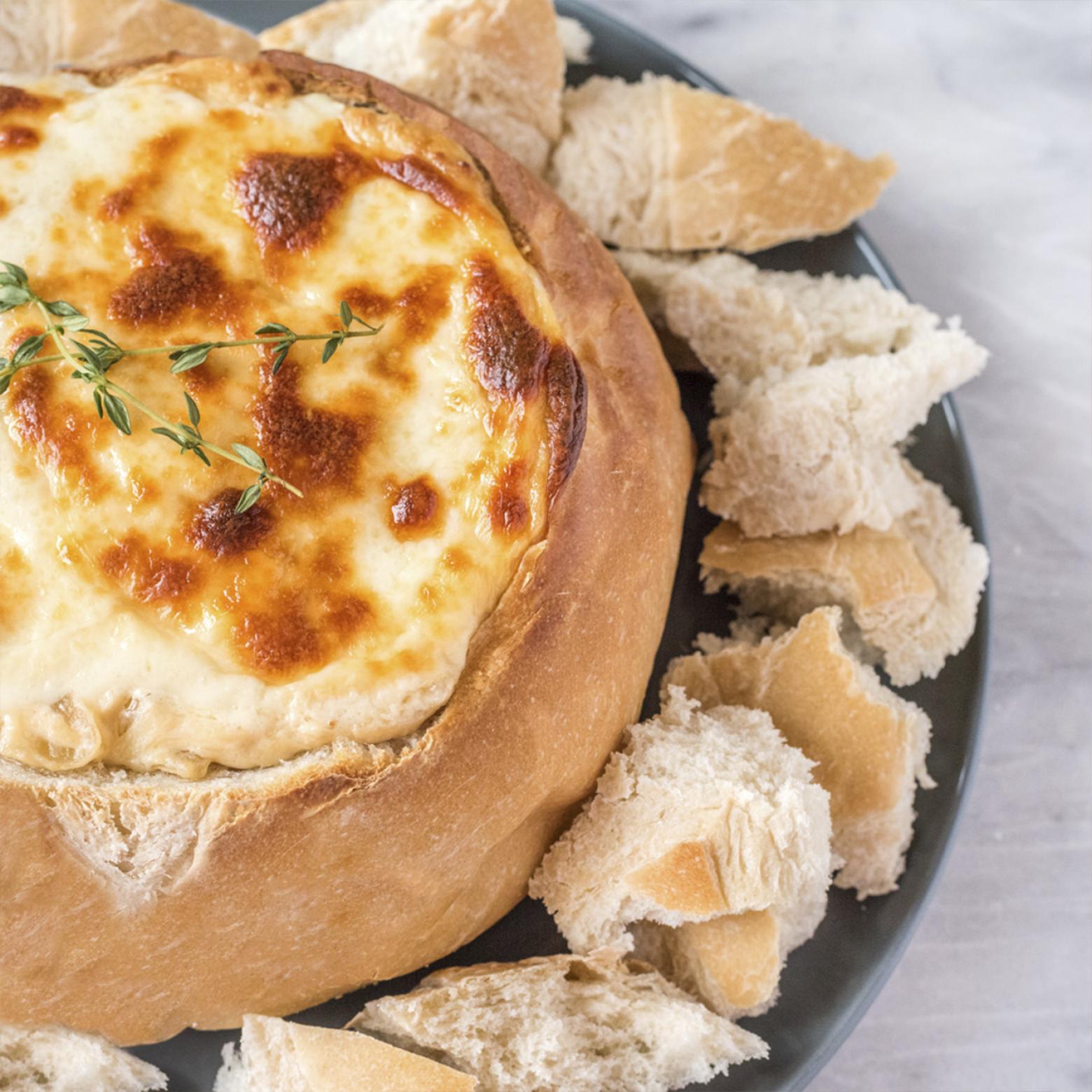 Product Image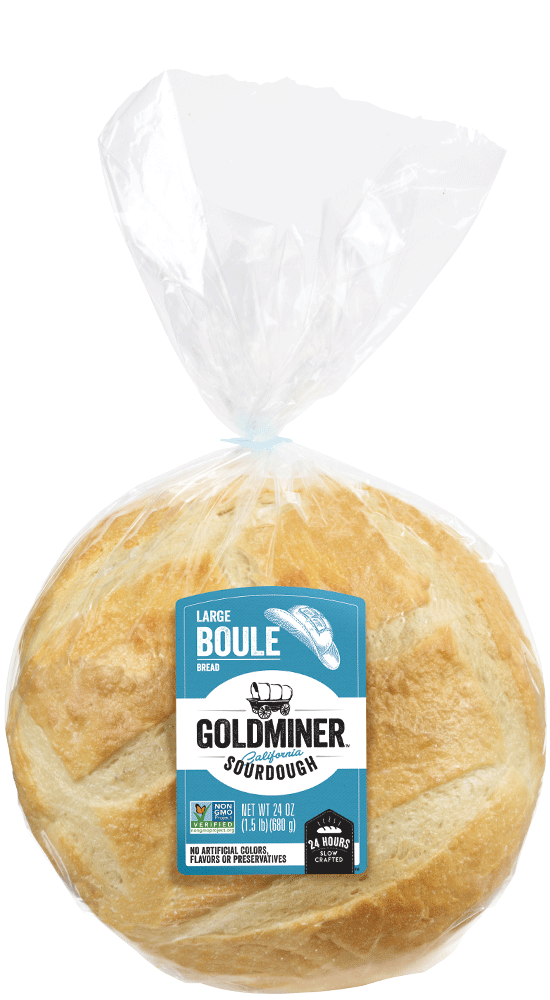 Subtitle
NET WT 24OZ (680 g)
Allergens
CONTAINS WHEAT. MAY CONTAIN SOYBEAN, EGGS AND TREENUTS.
Ingredients
UNBLEACHED ENRICHED WHEAT FLOUR (WHEAT FLOUR, MALTED BARLEY FLOUR, NIACIN, REDUCED IRON, THIAMIN MONONITRATE, RIBOFLAVIN, FOLIC ACID), WATER, ENRICHED WHEAT FARINA (FARINA, NIACIN, REDUCED IRON, THIAMIN MONONITRATE, RIBOFLAVIN, FOLIC ACID), SALT, YEAST.
Ingredients
1 California Goldminer® Sourdough Large Boule
½ cup butter
2 tbsp. olive oil
2 large white onions, sliced
4 cloves garlic, minced
½ cup beef broth
4 tbsp. red wine
8 oz. cream cheese
1 cup sour cream
1 ½ cups shredded Gruyère cheese
Salt and pepper to taste
2–3 slices Gruyère cheese
2 thyme sprigs
Directions
Preheat oven to 350˚F.
Slice off the top of the bread bowl and scoop out bread to create a bowl, leaving a one-inch border all around the inside. Save scooped out bread for dipping.
Melt butter in a large skillet over medium high heat. Add olive oil, onions and garlic to the pan. Cook, stirring occasionally, until onions are caramelized (approximately 20–25 minutes).
Add the broth and wine to the pan and stir. Continue cooking until liquid simmers. Reduce heat to low.
Stir in cream cheese, sour cream, shredded Gruyère, salt and pepper. Remove from heat.
Spoon mixture into bread bowl. It will completely fill the bread bowl, and might even mound up above the top of the bread. Carefully arrange Gruyère slices on top, and bake for 8–10 minutes. Turn oven setting to broil, and cook another 2–3 minutes, or until cheese is browned. Top with thyme sprigs and serve with scooped out bread pieces.